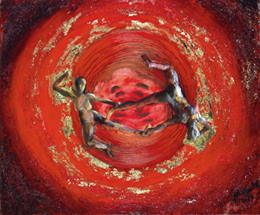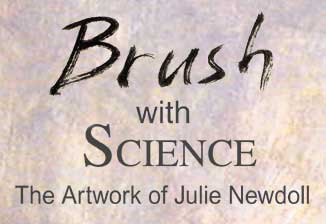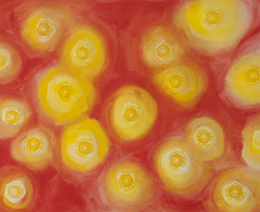 ...Julie Newdoll merges life science and culture, myths and molecules in her
paintings, music, journal covers and science games.
Music Resume
Musical Skills

Logic Pro
Improvisational Pianist
Composer
Scores - using Logic Pro X and more recently Finale
Lyricist
iMovie, Photoshop, Indesign, DreamWeaver


Music Projects

2018

Accepted into Berklee Online College of Music as an Interdisciplinary Music Degree candidate.

2015
2016
2017
Attended Lark Camp, a week long music camp in Mendocino. Began Cordelia, the musical stage production. Received feedback from Shay Black and others in his song workshops at the camp.

2015

Released Journey to Neon as a digitally produced album on Band Camp and CD Baby, who in turn puts the music out on iTunes and other platforms.

2014

Studied with Peter Sukonik, professional Cellist and instructor, graduate of the Saint Petersburg College of Music, with a Masters degree in Music and Solo Performance from the prestigious Glinka Conservatory.

2012 to present

Composing and recording small pieces as backgrounds for videos about atoms on the Electronimoes website, www.electronimoes.com.

2011 to 2014

Studied music theory and composition from Jim Allen, who trained at the University of California in Santa Cruz and the San Francisco Conservatory of Music, and College of San Mateo.

2011

Composed and recorded sound track for 25 minute video production of "Cordelia"