Order or make your own
Knitted Holiday Tree!
I was worried about getting an artificial tree for the holidays, yet my family did not like the idea of cutting down a live tree. They are also such a fire hazard!
Wool is naturally flame retardant. If you knit your own holiday tree, use real wool! It is also eco-friendly, unlike the more flamable acrylic and other synthetic yarns. If you would like to order one for the end of 2015, email julie AT brushwithscience.com. Price depends on size and type of yarn used.
If you would like to make one yourself, email so we can work out how tall, and so how many rings you will need to sew your yarn onto. I will supply you with rings, a pattern and method. Cost depends on number of rings desired. The tree below is about six and a half feet tall, including a long knitted trunk to the floor. It hangs from the ceiling and can lay flat when done for easy storage! julie AT brushwithscience.com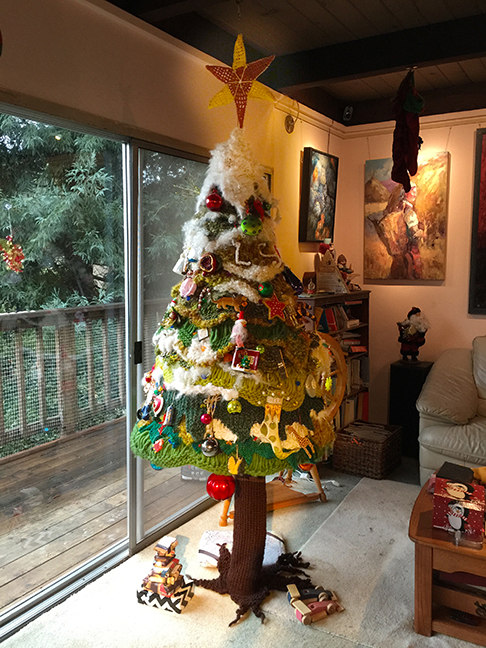 Ornaments not included.
Perhaps you just want a tree, not for any particular holiday? Here is one without ornaments: